Sample Project
Product
Tilt and Turn Windows
Specification
Our wooden Tilt and Turn windows being used to add the perfect touch to this bright, modern dining room.
Wood Tilt and Turn Windows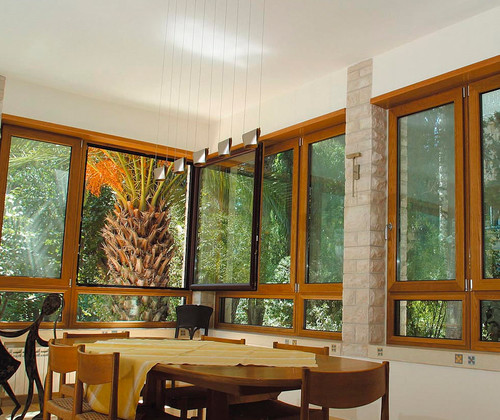 This homeowner wanted to open up their dining room and brighten it up, naturally. They decided to go with our wood Tilt and Turn Windows across both walls cornering their dining room table. Using 12 windows in all, they were able to bring in a huge amount of natural light while keeping a homey feel.